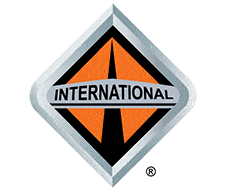 State-of-the-Art Facilities
We offer a comprehensive range of repair services at our facilities in Stockton and Turlock. We can handle all your service needs.

In-House Dynometer
We can test a truck's performance without it ever leaving the shop. This means a more accurate diagnosis and a faster turn-around.

We're Mobile
If you can't come to us, we'll come to you. Our mobile service is unmatched in the industry. When an issue – any issue – arises, we're there for you 24/7.

Beeline Frame and Alignment Repair Racks
Rare additions to any shop, these alignment racks are laser straight, providing before and after proof of corrections.

Global Finishing Solution Paint Booth
Custom-built for ITC, our paint booth is large enough to accomodate two trucks at once and achieves the finest quality paint job in the shortest time.

Downdraft Prep Station
Employs a high-end dust filter for use while sanding, which reduces our environmental impact.

Online Ordering
No need to wait in line or on hold. Ask our parts counter how you can sign up for online ordering.

Robust Inventory
We are an authorized International and Peterbilt dealer and with nearly $4 million in parts inventory we are sure to have the part you are looking for.

Large Parts Delivery Fleet
We have the largest fleet of parts delivery vehicles in the valley to insure you get the parts you need to keep your fleet running.

Know Your Exact Cost of Transportation

Free Pickup & Delivery and On-Site Mobile Services

Tailored Specifically to Your Business Environment